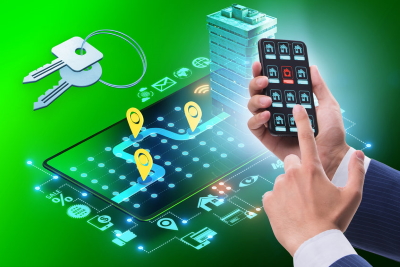 In addition to starting and running privately held e-commerce companies through Hokkaido Ventures LLC and its subsidiaries, co-founders Mike and Sara Young angel invest as accredited investors in tech startups. The following is their redacted Seed Investment Memo for Ink that expresses their personal opinions. Please note that this is not professional investment, legal, or tax advice, does not reflect the opinion of Ink or its founders, and is not an advertisement or solicitation for investment.
Ink Seed Investment Memo
Website: UseInk.com
Ink consists of a team that includes extensive residential real estate, startup fundraising, software engineering, product design, and sales experience.
Business
Ink is a mobile-first real estate tool designed to create, edit, and sign residential real estate listing contracts, offers to purchase, and related agreements on cell phones in minutes.
Most agents currently spend a lot of time creating and editing these types of agreements. Either obtaining signatures manually from clients or uploading the agreements into an electronic signature service (e.g., DocuSign) and having them signed by the client that way.
If editing needs to be done prior to signature, the process almost starts from scratch, taking up additional time for the agent to edit and then procure signatures.
By using Ink, agents can speed up the processes for listing homes for sale, making offers, and accepting them.
Market
Although it's hard to quantify the exact size of the total addressable market (TAM), the following numbers show there is plenty of potential for Ink to scale.
$1.3T annual U.S. home transactions
$11T U.S. mortgage market
$16.4B U.S. title insurance market
$8.98B global real estate software market
2M active real estate licenses
6M+ homes sold annually
Financials – TBD
Competition
Existing Competitors
Potential Competition
Team
There are six full-time members of the Ink team plus an advisory board of six members.
Full-Time Members
[Redacted] – The CEO is a 4th generation realtor with extensive experience and connections with the residential real estate industry.
[Redacted] – The COO (and Co-Founder) served in the same roles at a previous startup that was acquired by [Redacted]. He has experience raising eight figures for early-stage tech deals.
[Redacted] – The CTO is an experienced tech startup executive who built and grew engineering teams at three prior successful startups.
[Redacted] – The CPO has experience in product operations and management, including leading multiple product launches for early stage startups.
[Redacted] – The VP of Sales is a West Point graduate, former Army officer with real estate sales experience, and previously owned his own cleaning company. [Redacted]
[Redacted] – The Lead Product Designer has experience planning and executing digital products for many companies, including some with global brand names.
Advisory Board Members
[Redacted] – This advisor (also the co-founder) is a real estate executive who has sold more than 1,000 homes.
[Redacted] – He is a senior vice president with [Redacted].com.
[Redacted] – As [Redacted]'s head of technology, he adds technical expertise.
[Redacted] – As a managing director at [Redacted] Bank, he brings fundraising and investment management experience.
[Redacted] – She is a mortgage expert who is one of the top originators in the State of [Redacted].
[Redacted] – Founder of a metropolitan real estate magazine, he has prior experience as a private equity executive.
Key Risks
Competition/Defensibility
Revenue Model
Scalability
Strategic Growth
Real Estate Bubble
Human Resources
Proposed Terms
How We Can Help
In addition to investing, we bring business, legal, and real estate experience to the table if asked for advice.
Network contacts who may be able to help Ink include realtors, mortgage brokers, and real estate company executives (e.g.,[Redacted]).
Niche Comfort Zone
This type of startup fits our comfort zone well because of our legal and real estate experience plus our ability to help with advice (when asked for) and our network.
Decision
Invest $[Redacted]